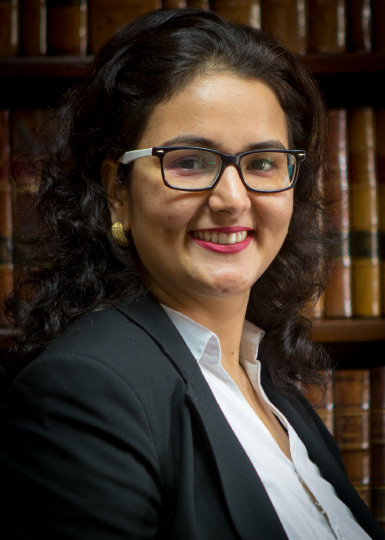 Mansi Kaku
Mansi Kaku is an Associate Partner in the Litigation and Dispute Resolution team of Solomon & Co. and has been in practice for over 9 years.
Mansi practices from the Mumbai office of Solomon & Co. and is focused on dispute resolution and commercial arbitration and caters to both domestic and international clients (companies and individuals) in their litigation, arbitration and administrative matters. She has advised on a wide variety of claims under the Indian Laws under all forms of contracts and agreements and regularly appears before various courts in Mumbai including the Bombay High Court, the Bombay City Civil and Sessions Court, Court of Small Causes, Mumbai and the Debt Recovery Tribunal. She has been working on commercial suits, summary suits, appeals, testamentary, administrative matters, company winding-up, rent and eviction proceedings. She advises clients on litigation before various High Courts of the country and works closely with Advocates PAN India for ongoing matters such as matters before Arbitral Tribunals, Delhi High Court, Punjab & Haryana High Court, Madras High Court besides legal advisory matters.
Prior to joining Solomon & Co. in November 2013, Mansi was actively involved in admiralty matters, insurance matters, conveyancing work, and project finance and infrastructure transactions. Prior to joining the legal profession, Mansi worked with J. P. Morgan in their Mumbai and Delaware, USA offices.
She is registered as an Advocate on the roll of Bar Council of Maharashtra and Goa, India. Mansi graduated in Commerce from Jai Hind College and thereafter read law for three years at K. C. Law College in Mumbai, and then completed a Masters in Commerce from the University of Mumbai.
Mansi Kaku's expertise includes:
Litigation and Arbitration
Commercial Suits
Testamentary Law
Insurance Law
Laws of rent and eviction