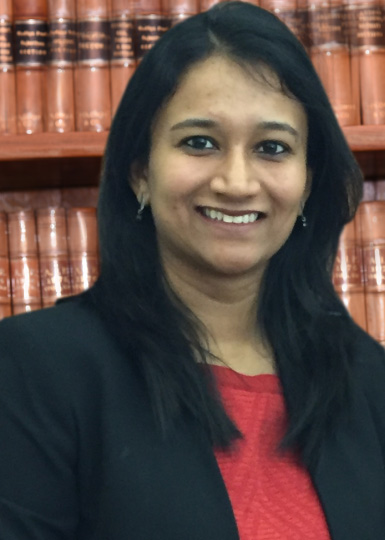 Jacqueline Aikin
Jacqueline Aikin is a Partner at Solomon & Co. and leads the Pune practice of the firm. She holds a double bachelor's degree in Law from ILS Law College, Pune and is a qualified Company Secretary.
Jacqueline has over 15 years of experience as a corporate and commercial lawyer, 10 years of which was as an in-house counsel which boosts her understanding of corporate processes and strategies. She is adept at working with stakeholders across organizations towards achievement of business targets within the contours of sound corporate governance practices and legal framework.
She advises on a broad range of corporate transactions, including M&A, private equity transactions and joint ventures. She is a specialist in business contracts, including EPC, O&M, supply, master service agreements, technology licenses, collaboration agreements, tender documentation, requests for proposals, expressions of interest, etc., and has been actively involved with projects initiated under the Smart City Mission. She has advised the setting up of wind and solar farms in India including land acquisition, regulatory advisory, contracts and associated supply chain management.
She advises and manages both domestic and cross border dispute resolution through litigation, mediation and arbitration. 
She has extensive experience in the renewable energy and automotive industries.
Jacqueline's expertise includes:
Mergers & Acquisitions, Joint Ventures & Collaborations;

Corporate & Business Laws;

Banking & Finance;

Contracts and Risk Mitigation;

Litigation & Alternate Dispute Resolution;

Employment and Labour Laws;

Intellectual Property Rights.